Sunil Gavaskar courted controversy in yesterday's game after he attributed Virat Kohli's poor display to having trained only against his wife Anushka Sharma's bowling during lockdown. In what is seen as a comment in poor taste, Gavaskar has been facing lot of backlash ever since.
Anushka Sharma replies to Sunil Gavaskar's comment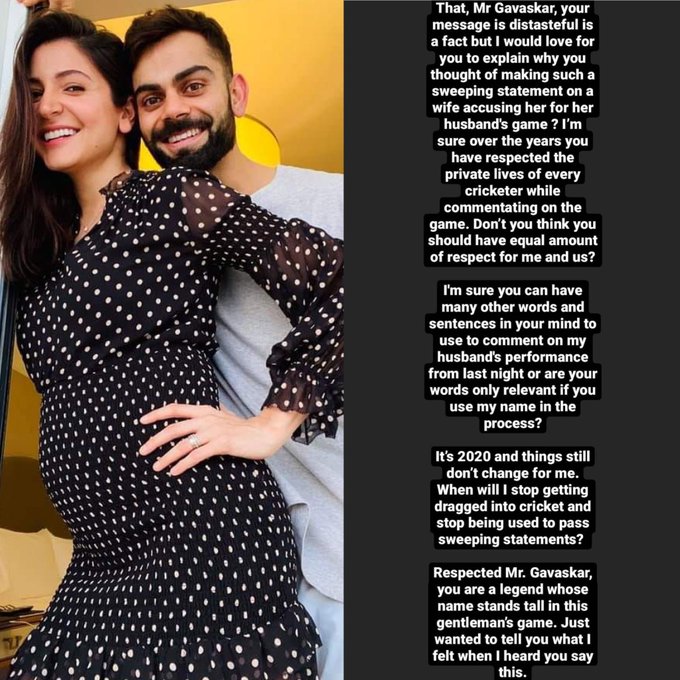 What did Sunny Gavaskar say that was so distasteful here? Listen to it..we are a nation that lives on over-reaction and vilification these days.. pic.twitter.com/w7uozTbBa6

— Hemant (@hemantbuch) September 25, 2020
(sportscafe)
The post "Distasteful": Anushka Sharma's Reaction To Sunil Gavaskar's IPL Comment appeared first on NewsWire.
from News – NewsWire https://ift.tt/2Hm6M2n