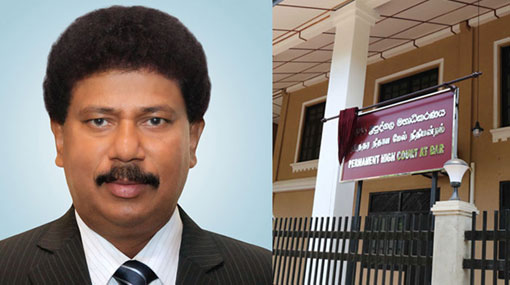 The Permanent High Court at Bar has granted permission to hear the case against four individuals including former President's Chief of Staff Gamini Senarath and rejected the preliminary objections filed by the defendants seeking to suspend the hearing of indictment papers filed by the Attorney General.
The case was taken up before the Special High Court judge bench consisting of Justices Sampath Abeykoon, Sampath Abeykoon and Champa Janaki Rajaratne today (12).
When the case taken up on November 07, representing the defendant Gamini Senarath, President's Counsel Ali Sabry stated that he would file preliminary objections against the case, prior to the submission of responses of the defendants.
Defense attorney President's Counsel Ali Sabry claimed that the indictment paper presented by the Attorney General, related to this investigation probed by a politicized institution such as the Financial Crimes Investigation Division (FCID), is illegal. He then requested to dismiss the indictment papers without conducting a hearing.
Agreeing on the claim of the President's Counsel Ali Sabry, other defense counsels also presented submissions in this regard.
Presenting submission on behalf of the prosecution, Deputy Solicitor General Thusith Mudalige stated that the authority of the Special High Court to probe the legality of FCID is doubtful.
He further stated that the investigations with regard to the case have been conducted lawfully, in accordance with the provisions of the Criminal Procedure Code.
When the case was taken up today (12) the justices stated that the preliminary objections filed by the defendants have not challenged judicial powers of the Special High Court, and granted permission to conduct the hearing of the case, rejecting the preliminary objections.
Subsequently, the defendants pleaded guilty for the indictments filed against them.
The case was ordered to be taken up again on November 14.
The Attorney General had filed the case against the defendants under the Public Property Act for allegedly misappropriating Rs 500 million funds belonging to Litro Gas Lanka by investing in ventures including the Helanko Hotels & Spa hotel project, from 1st of February 2014 to 20th January 2015.
Piyadasa Kudabalage and Neil Bandara Hapuhinna and Lasantha Bandara have been named as the other three defendants of the case.
By Tharindi Pabasara
adaderana